Alwihda Info | By Info Alwihda – January 30, 2023
The Prime Minister of the Transition, Saleh Kebzabo, signed a decree appointing 20 Technical Advisors to the Primature. The personalities chosen for these positions are experienced and have skills in various sectors, such as Foreign Affairs, Agriculture, Higher Education, Telecommunications, Legal Affairs, Territorial Administration, National Defence, Economy, National Education, Communication, Hydrocarbons, Gender, Infrastructure, National Reconciliation, Civil Service, Environment, Culture, Public Health, Regional Planning, Youth and Entrepreneurship .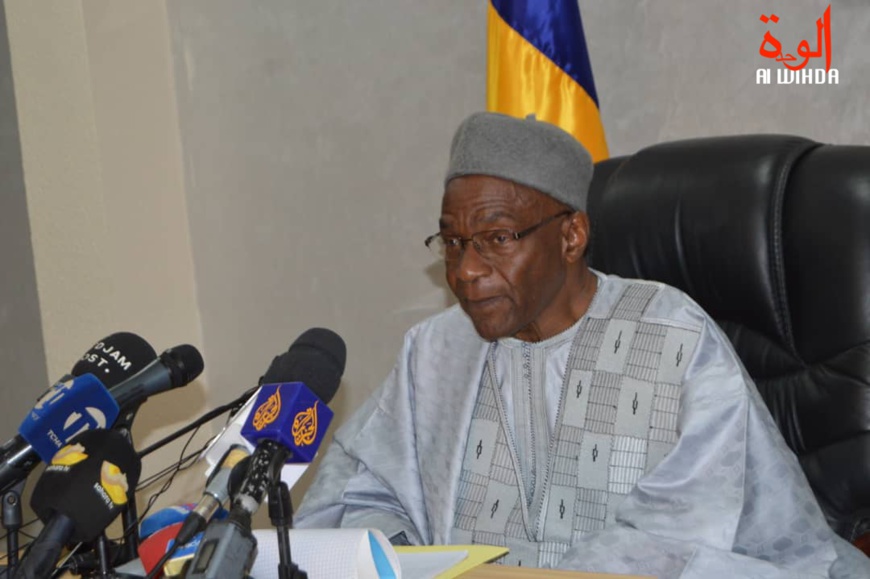 The Technical Advisers will be responsible for providing technical support to the Prime Minister and advising on public policies. Their objective will be to contribute to the development of the country and the implementation of the reforms necessary to ensure the peaceful transition to a stable democracy.
The names of the personalities appointed to each position are as follows:
Advisor for Foreign Affairs, Chadians Abroad and International Cooperation: Mr. ABDELSALAM ALI SEID
Advisor for Agriculture and Livestock: Modaome MERKADJIM Julienne
Advisor for Higher Education, Research and Innovation: Dr HAMID KESSELY
Advisor for Telecommunications and the Digital Economy: Mr. ABDELAZIZ MAHAMAT ALI
Advisor for Legal Affairs and Human Rights: Mr. GUIBOLO FANGA Mathieu
Advisor for Territorial Administration, Decentralization and Good Governance: Dr Eugène LEYOTHA
National Defence, Security and Military Cooperation Advisor: Colonel KOUTIBARA AHMAT LEO
Economy, Budget and Trade Advisor: Modaome REMADIJI Christelle
Advisor for National Education and Civic Promotion: Mr PATALET Aaron
Communication and Media Advisor: Mr. Martin INOUA DOULGUET
Advisor to Hydrocarbons, Energy and Mines: Dr ALHADJ HAMIT ELIMI ALI MOUTAYE
Gender and National Solidarity Advisor: Mrs. FIAMANOU LAWANE
Adviser for Infrastructure, Accessibility, Transport and National Meteorology: Mr. ABAKAR MOUSSA HAROUN TIRGO
Adviser for National Reconciliation and Social Cohesion: Mr. ISSA MAHAMAT GOUDJA
Advisor for the Civil Service, Vocational Training, Trades and Microfinance: Mrs. SIDIMI RAKHIE ISTIKHLAL BRAHIM
Environment, Water and Sustainable Development Advisor: Mr. SANDA BAKARY
Advisor for Culture and Tourism: Mr. SOULEYMANE ABDELKERIM CHERIF
Advisor for Public Health and Prevention: Dr TARA FOTCLOSSOU
Adviser for Territorial Development, Housing and Urban Planning: Mrs. RAYHANA ADAM SALEH
Advisor for Youth, Entrepreneurship and Sports: Mr. MAHAMAT MAZENE TAHIR.