Documents exclusively in French, an unbearable slowness, a welcome that leaves something to be desired… The criticisms of customers and bank users are numerous. For a marketing specialist, there is no customer culture within banks.
Tuesday January 17. We are in one of the most reputable banks in Bujumbura. It's almost noon and the crowd inside isn't slowing down. Here, all documents are written in French. Some customers who do not speak the language of Molière have difficulty finding their way around.
This is the case of PT who comes to fill out a payment form. He borrows our ballpoint pen and begins to fill in the little paper. Very quickly, we realize that PT understands almost nothing of what is written. We take the initiative to help him fill out the little form. It takes us a few seconds, which allows this gentleman to then go and wait his turn in front of the "Payment" counter.
The language barrier does not stop there. The voice of the teleprompter, the one that announces the numbers for access to the various services, is French. Which ends up annoying a user sitting next to us. "Do they think that everyone understands French? ".
"For a simple service, you can wait almost 1h30"
FT works for a communication agency. With his colleagues, they got together to benefit from a collective loan. We find him near the bank where he tells us of his disappointment. "To benefit from the simple non-accountability document, I had to wait for hours and hours. At one point, the one who was in charge, who happens to be a friend, told me to go hang out while we wait".
This is not FT's only grievance against its bank: "It's not to give them bad publicity, but there is such a slowness in taking care of the customer. For a simple service, you can wait almost 1h30! »
In addition, according to him, it is not normal for banks to offer their services in French when a certain number of users have not been on the school bench. FT also takes care to specify a lack of consistency in the provision of services: "For a document, you are not asked to provide the same documents depending on whether you go to the head office or to the bank branch. It's not normal !"
Customers of other banks that we have contacted have told us of other inconveniences. "At my bank, you need at least 2 months to benefit from a bank card", says VW, employed in an insurance company. That's not all.
This young mother tells us that the quality of customer reception leaves something to be desired: "When you ask for information, you are answered with contempt. A bit as if you were bothering them when, in principle, they are at the service of customers. When you ask for a bank overdraft, then it's as if you were begging! »
BD, a microfinance client, is exasperated. She tells us about a misadventure she once faced: "A client showed up and wanted to pay a sum of 250,000,000 BIF. The agents had to mobilize the only two functional counters for this operation. For the others, we had to wait until it was over. It was crazy because there were two empty counters nearby.
At some banks, ATMs are sometimes not functional.
---
reactions
Noël Nkurunziza: "We give clients documents to sign without explaining the content to them"
The spokesperson for the Association burundaise des Consommateurs (ABUCO) believes that banks do not communicate enough to customers about the services offered: "Often, clients are given documents to sign without the contents being explained to them. And in a foreign language that many bank users do not master. In the end, we find ourselves with difficulties in repaying the loans because the terms of the contract have not been properly understood by the customer.
Noël Nkurunziza assures us that banks sometimes lend themselves to unjustified invoicing: "When you go to ask, for example, the situation of your account, certain banks make you pay it while the law prohibits it."
Mr. Nkurunziza asks banks to expand the range of services and as these are services open to the public, he adds, banks should make latrines available to users.
Jean-Paul Roux: "You have to know how to welcome and talk to customers"
For the marketing specialist and international consultant, there is no culture-management, culture-customer. "You have to know how to welcome and talk to customers". Jean-Paul Roux emphasizes that a certain level of knowledge is required to better understand the needs of customers and to be able to advise them better. He points out that there is also a problem with ATMs: "Often, out of four ATMs, only one is functional, which often leads to Indian queues. There is clearly a problem of organization and follow-up."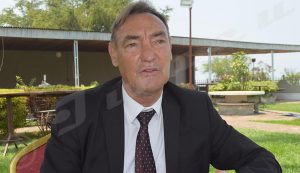 To improve banking services, Mr. Roux recommends mastering the concept of the "4Cs" which puts the customer at the center of the Bank's strategy: "Knowing the customer. It will be a question of understanding what are his desires, his expectations, his requirements, and therefore what are the means of satisfying him. But this approach is not limited to the customer's needs in terms of products or services. It is also necessary to take into account its expectations at the level of the pre-sales but also of the after-sales, "Cost to satisfy" (Price of satisfaction). The establishment must be in accordance with the needs and expectations of the client. Finally, the Council and the Realization require a qualification of the bank sellers. »
According to this marketing specialist, there must be an improvement in the performance of agents and a strengthening of the capacities of bank managers and agents. It is therefore necessary to be well organized to build customer loyalty and define customer value, which is a system that estimates the profitability and economic potential of each customer in a banking or insurance portfolio.